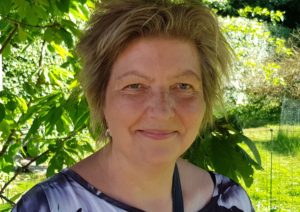 Ms. Vibeke Munk Petersen, Associate Expert and Senior Consultant
Ms. Vibeke Munk Petersen holds a MSc. in International Development, and a MSc. in History, 1994. She has more than 15 years of experience with evaluating complex global, regional and country level policy initiatives and field projects. Ms. Petersen has worked with multiple partners from international agencies as the WB and UN, governments and civil society organisations worldwide. She is well versed in all stages of the programme cycle and has hands-on experience with project management and implementation, reviewing and reporting on programme strategies, and in facilitating strategic planning processes and results, impact based monitoring and learning processes, and with leading multi-disciplinary teams. She has carried out assignments in more than 30 countries, mainly in Africa and Asia.
Numerous assignments have been related to gender equality, children/youth rights, democracy and human rights, community driven development, health, humanitarian aid, business development, water and sanitation/WASH, and climate change and adaptation. She has comprehensive fragile state/situation experience (long-term and short term) including strategic approaches to ensuring conflict sensitivity and prevention, and management practices, from for instance Afghanistan, Bangladesh, Philippines, Egypt, Ethiopia, Mali, Nigeria, Uganda, and Northern Kenya.
Contact: mail@strategyhouse.dk