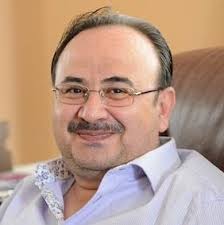 Dr. Samay Hamed, Regional Representative and Senior Consultant
Dr. Samay Hamed is Regional Representative and senior consultant at StrategyHouse.dk for Afghanistan, Tajikistan, Pakistan, and India. Dr Hamed is a Medical doctor, MD on Internal Medicine and holds a master in Persian /Dari language and Literature. Dr. Hamed is particularly experienced in health, culture, and gender equality, democracy and human rights. Besides medical project management, and 20 years' experience as an Afghan and international health, gender equality and development consultant,
Dr. Samay Hamed is a well-known poet, music, and TV director in Afghanistan. He has published 32 books and written more than 100 songs for Afghan singers across the world. He has got 3 International Awards: International Free Press Award 2003, USA, Kurt Tocholsky literature prize 2010, Sweden, and World Empowered Poet Award 2014, CANADA. He is a member of PEN International.