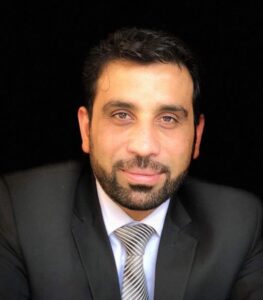 Mr. Hamidullah Muazam is Associate National Human Rights Expert at StrategyHouse.dk.
Mr. Muazam is an Afghan national working with human rights and democracy building for StrategyHouse.dk. He holds a bachelor degree in Political Science and Law from University of Balkh, Afghanistan, and a diploma in business administration from Afghan Institute of Business Management, Balkh. In addition Mr. Hamidullah Muazam has obtained training in the US in conflict transformation and the EU (child rights and gender awareness, UK).
Mr. Muazam has specialized in governance, human rights and democratic institution building and has 15 years of experience in working with civil society development in Afghanistan. Further, he has a strong knowledge of NGO management and funding, having himself worked as an expert for international organisations such as the International Office of Migration, the EU and the UN. His experience includes financial management in civil society organisations and external relations and communications.
During the last five years Mr. Muazam has also served as civil society adviser in the Office of the President of Afghanistan where he acquired extensive experience in government perspectives on development.